We are local, experienced, competitive, and consistent. Eyes@Narangba is locally owned and operated family business with over 46 years combined experience in Optical Industry.
We have a 2 year warranty on most frames and all lenses and offer "No" or "Low" gap options for those with Private Health Insurance with Optical Cover. At Eyes At Narangba you will get a consistency of service, your Optometrist will be same person for each visit. Our dispensers tailor make eyewear solution packages to meet all your visual needs. They also provide personalised frame adjustments, training in how to care for & maintain your own glasses.
Areas of special interest
Behavioural/Developmental Optometry (for kids & adults) and Vision Therapy
OrthoK, soft and hard contact lens care provided by our trained staff and Optometrists
Online Shop for contact lenses and eye drops and accessories
Onsite emergency & accident related eye care from our Therapeutically Endorsed Optometrists
Colorimetry testing
Effective treatment for dry eyes or those suffering from allergies
We proudly support the community through organisations and charities like: Guide Dogs for the Blind, Optometry Giving Sight, Shave for a Cure, Local School Sponsorships of Carnivals and other fund raising events, Partnership with "RAIS – Mission Australia" to assist those in hardship.
Ross an Optical Mechanic by trade, brings 30 years technical experience in lens crafting and fitting and frame repairs right into our retail environment. We offer maintenance and on-site repairs for glasses and sunglasses.
Ross, Matt, Sonia, Agnes, Nick, Charlotte will ensure that your eye wear solutions not only look good, they function perfectly. We believe you deserve to get a personalised solution for your vision needs – this is slightly different to a pair of glasses. We intend to make sure ALL your visual needs are catered for, so grab a seat, give us a few minutes and allow us to create a "much much more" eye-care experience for you.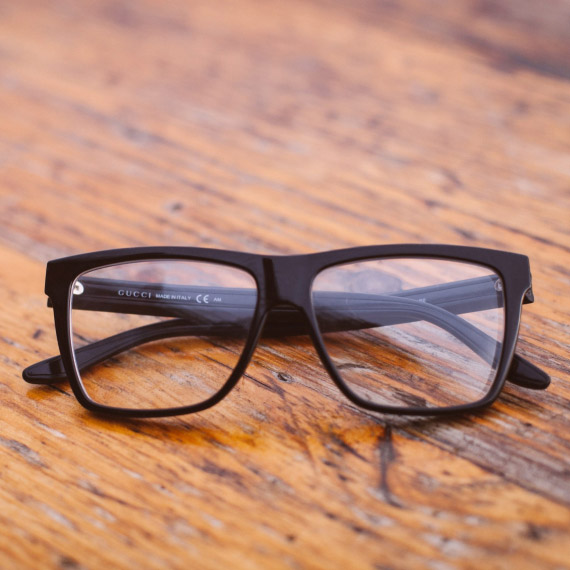 We Strive to offer Choice, Value & Quality
Within our range of over 1000 frames we have brands to match your budget and your preference. We stock well known brands like Addidas, Maui Jim, Levis, Ted Baker, Mako, Lightec, Spine, Oliver Wolf, AirLight and Titan Flex. Our collection of Maui Jim Sunglasses continues to grow to include new models as they become available. We currently have a range of about 100 Maui Jim Sunglasses for you to choose from as well! Along with a great range of contact lenses, solutions and accessories. To check out some of the products we have in store head to our shop page or to enquire about a product or service we offer head here.
Independent Local Business
We are a part of Provision, a buying group for Independent Optometrists giving us the purchasing power of 400 stores without the constraints provided by Multi-National organisations. Provision is not owned by an eye care company or share-holders so we recommend what is right for the patient every time, not what we have to sell.
At Eyes@Narangba we pride ourselves on providing our patients with the absolute best eye care solutions available. Whether its glasses, contact lenses or children's behavioural assessments, the friendly and experienced Eyes@Narangba team will create a customised vision solution that fits your individual lifestyle, personal need and budget.
We are also committed to the latest technologies and up-to-date diagnostic tools. Eyes@Narangba has a number of advanced testing options onsite to provide a professional eye health solution that's easy and accessible for everyone.